Da Nang, or Vietnam's tourism industry in general need to exploit more time resources? Or do we choose to continue exploiting our land and labor resources and leave the night quiet?
Night map of Danang: little glimmer of light
In 2017, for the first time, NASA published a panoramic map of the earth at night. There, visually, people see different levels of development of countries and cities, based on the lights.
Shanghai, Shenzhen, Hong Kong and Taiwan shine bright on the Asia map. In Vietnam, it's easy to see two bright spots concentrated at the two ends of the country: Hanoi and Ho Chi Minh City.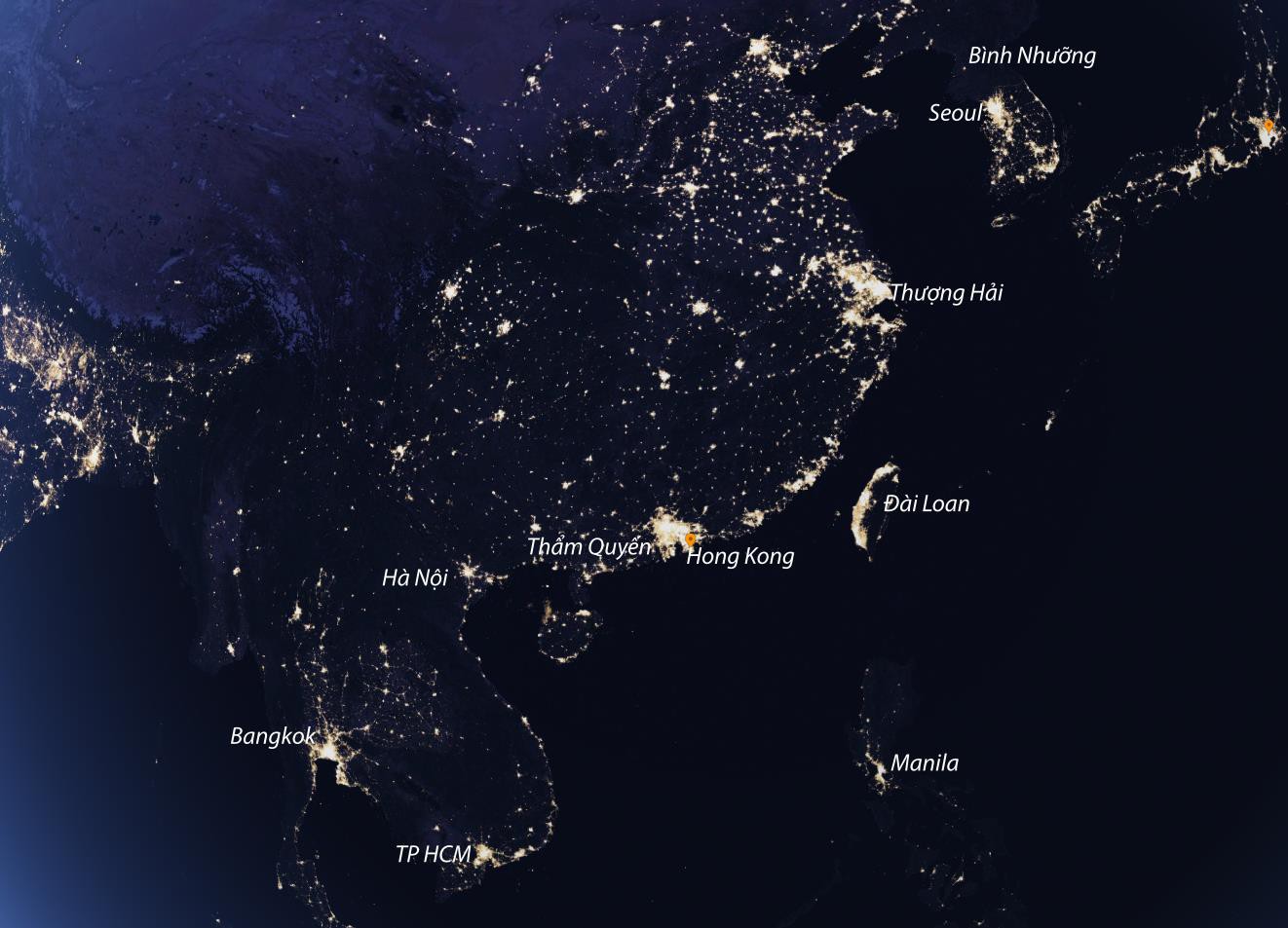 And on that map, only those who are intentionally looking and quite geographically, realize a small halo located in Central Vietnam. It is a bit brighter than Hue, not as bright as Vung Tau and tiny compared to Hanoi or Ho Chi Minh City. That is Da Nang.
NASA data allows observing the development of a Danang at night, as a chart.
And there, people realize that Danang at night is very different from day. Many famous tourist attractions … disappeared. Sun World Ba Na Hills is the most popular tourist attraction in Da Nang, but at night it is also dark.
Non Nuoc stone village and Ngu Hanh Son mountain are also long-standing tourist destinations, but it becomes a dim light at night. The location of the Than Tai mountain park – a recently promoted tourist site in Danang – does not have any light on NASA's satellite.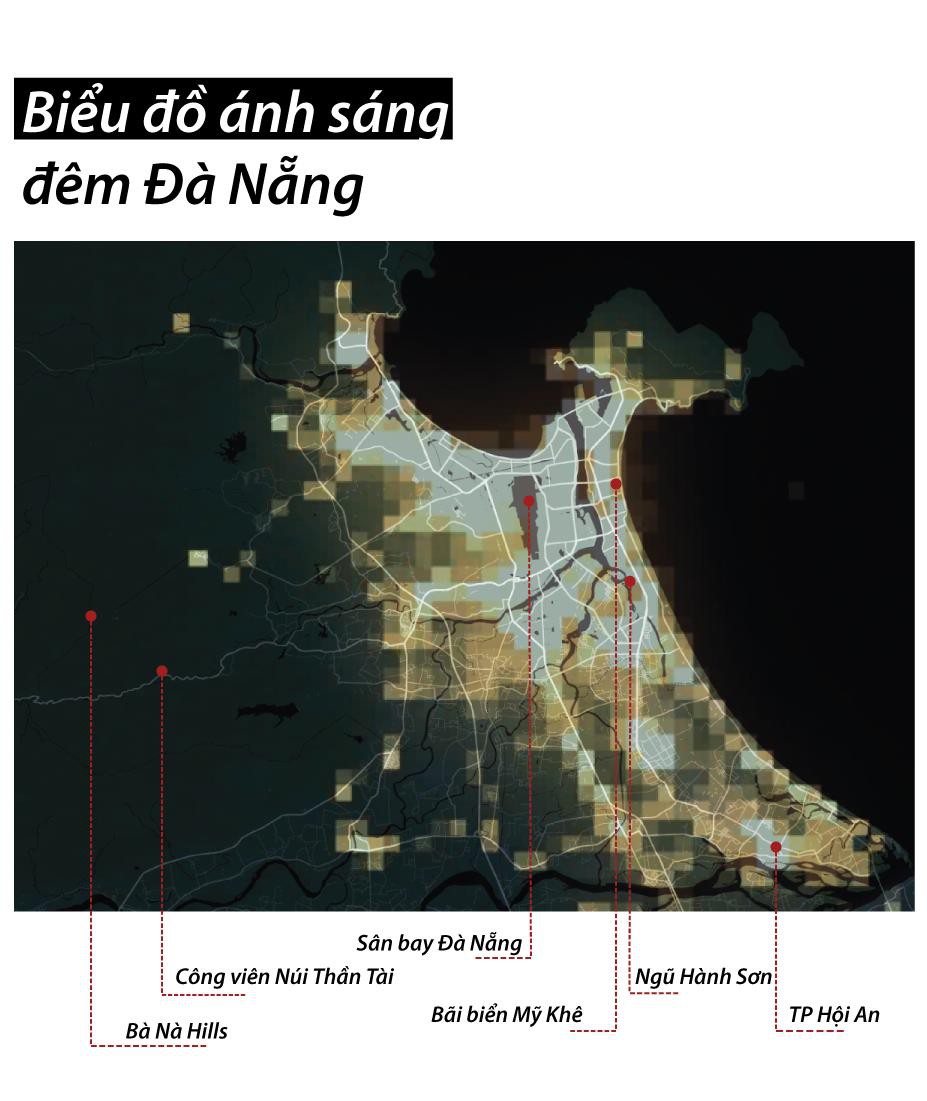 Even the lights on My Khe beach are weaker than the central area – a paradox if you think of the daytime, this is the heart of the city. Of course, if you look to the south, you see a "way out" for tourists in Danang at night: the ancient town of Hoi An (Quang Nam), a rare bright spot outside the central districts of Danang (next next to Dien Ban Dien Ngoc industrial park).
The city only makes tourism 16 hours
Da Nang operates only 16 hours a day as a tourist city. Its most important tourist brands will close after 11pm.
Ba Be Banh Canh – one of the famous culinary landmarks of Da Nang, is also one of the earliest open shops, then from 10pm, the owner of the restaurant was able to announce all the crab soup.
Some night markets in Danang, which also limit their opening hours to around 23:00, almost never appear on tourist rating tables – especially for international visitors. The opening of a brand new business premises and attracting small business people to set up stalls does not constitute a true "night economy".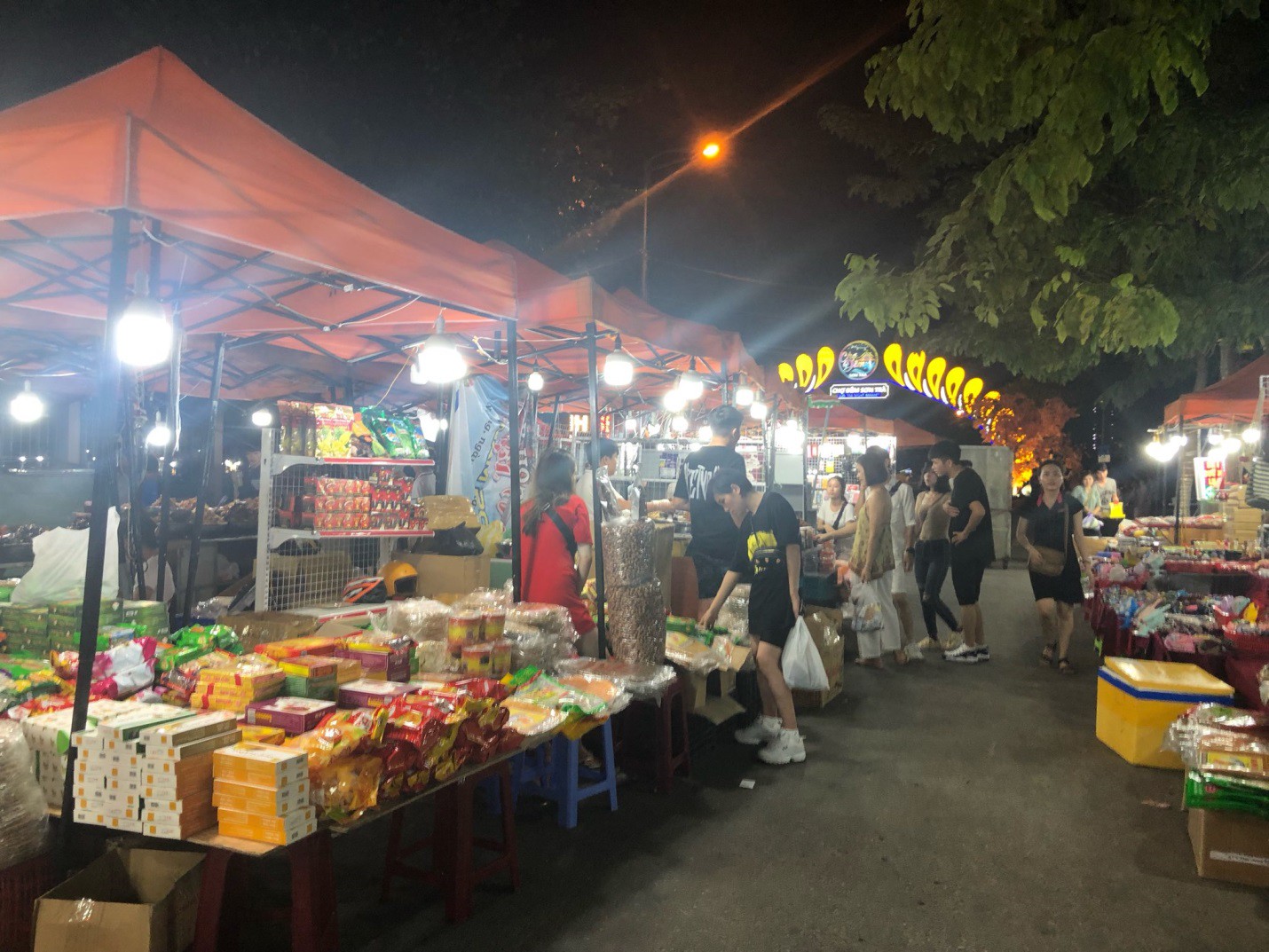 Everything that is most quintessential of Da Nang tourism appears in foreign newspapers, such as Dragon Bridge, Golden Bridge, Ba Na cable car, beachside activities, long-standing traditional culinary addresses, "Go to bed" before 11pm.
This does not take place in cities that claim to be "international destinations". Because, the nightlife must be an important part of tourism planning.
In Seoul, the latest movie screenings for Megabox theaters start after 3am – while the usual screenings for other theaters are 1am. The jjimjilbang saunas can become overnight accommodation for those who miss the road. Many restaurants open 24 hours, not only fast food chains like Lotteria or McDonalds but also luxurious restaurants.
In Singapore, from seafood restaurants, frog porridge, Japanese food, Chinese dimsum to Indian food, the city still serves until 5am. Bars in Clarke Quay and Boat Quay can serve wine and music until 3pm.
In Hong Kong, the supercar is still parked in front of the tea shops at 3am. There, the Hong Kong securities giants sat among backpackers, drinking tea and eating noodles.
Throughout the world, from Japan to Germany, governments enforce strict policies to develop night economy. But Da Nang, a city that has often pioneered in many policies related to tourism – services, has not been able to solve its problems.
Sharing with the press, Deputy Director of the Danang Department of Tourism Nguyen Xuan Binh stated that the city is the most beautiful at night, but creating an experience for tourists "has not been as expected".
Opportunity in the night
Besides drinking, what can one do after midnight? Ask the world's largest entertainment group. And Disney will answer: they can sell services to … children at 2 am.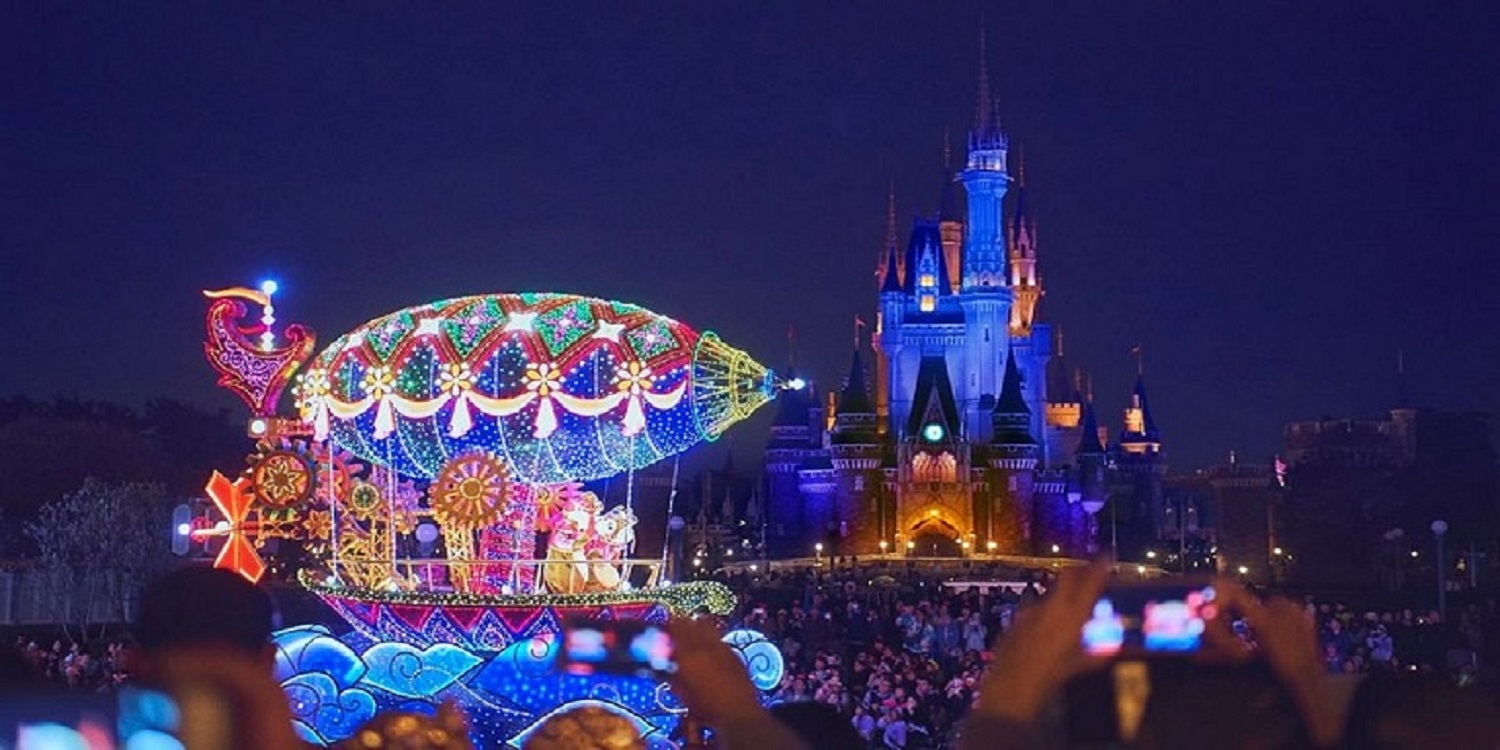 At Disneyland theme parks, there has long been a practice called "Extra Magic Hours", which allows visitors to stay at Disney Hotel Resorts' systems to play until 1-2 hours late shining. The fact that Vietnam's tourism industry "goes to bed early" is actually an indication that this industry is still dependent on the daily life of the indigenous people. The backbone of tourism activities is still the individual business households, the main area of ​​tourism activities is still residential areas – where the urban order issue is raised immediately when it comes to " night economy ".
But the precedents around the world indicate that, with professional service providers and specialized resorts (like Disneyland), this industry doesn't need to go to sleep. The need to enjoy the services of visitors does not follow the routine of daily life.
The testing of separate areas, with professional service providers and separation from residential areas, is also a policy of developing the night economy of many big cities. Beijing, Shanghai or Sydney all create their own areas where merchants can look for opportunities in the dark.
Testing a pilot model with its own "geospatial" regulations with no time limit is also the advice that many domestic economic experts are giving to light up the night economy in Vietnam. . But to begin with, it all has to be from awareness and policy.
According to the Nation newspaper